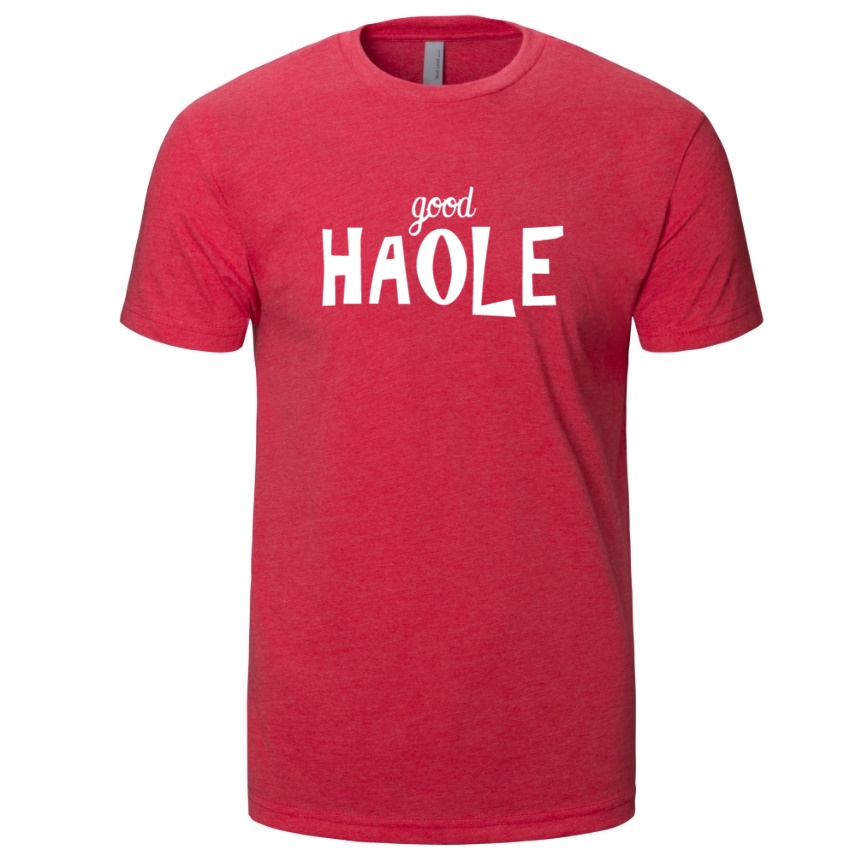 "Good Haole" T-Shirt
Show the world that you're the good kind of haole with a shirt that does all the talking!
In Hawaiian, "haole" is a word for a mainlander that's often used in a derogatory sense. Something like, "Hey, look at that dumb haole, he doesn't even know how to open a coconut!" Or "Hey everybody, this haole thinks he'll take the time to learn the ukulele if he buys one while he's here on vacation!" But we know there's a good haole inside of everybody, a mainlander soul that truly appreciates the beauty and culture of Hawaii, and also their Mai Tais, because mmmmmmm.
Printed on Lava Red!
Perfect for:
Your next Hawaiian vacation
Casual Friday
That upcoming luau where everyone else will be wearing a boring old Hawaiian shirt, but not you
Please allow up to 10 days for processing and shipping. All Mainlanders shirts are processed, printed, and shipped by a third-party partner. They are made with 100% aloha.